Frequently Asked Questions for a Maine Wedding Photographer.
Q. How did the name 'Autumn Bliss' come to be?
A. My name is Autumn Bliss Wells. I like my name so much that I titled my business after it.
Q. What is your style of photography?
A.  Simply put, I am a photojournalistic photographer, which is documentary style.  This means that I see your wedding as a story to be told, through effective illustration and capturing all that is meaningful in an unobtrusive and respectful manner.  Traditional family and wedding party portraits are required per the unwritten book of wedding law, so rest assure that these are done as efficiently and tastefully as possible and sun-kissed with a modern twist.  As for post-processing, I keep the editing to a minimum, allowing your images to remain timeless.  Basic enhancements include brightness, contrast and color.  A few images may be composed to allow my inner artist and create dramatic effects, but this is seen more frequently in my smaller jobs like lifestyle portraits and designing.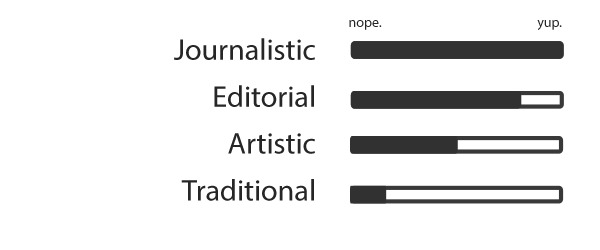 Q. Where are you located, and how far do you travel?
A. I am located in Sanford, Maine. I am 20 mins away from the Atlantic Ocean, less than 2 hours from Boston, as well as the White Mountain region. If I am needed, I will GLADLY travel anywhere!  #passportneedslove don't ya know?  Please note that travel over 200 miles from my headquarters is subject to mileage reimbursement and potential overnight accommodations, please contact me for further details.
Q. What products and services do you offer?
A. My services include photographic coverage of events, second photographer coverage, post-production editing, product designing and overall professional expertise.  My products include albums, gift and poster size prints (loose or framed), canvases, digital archives (web-sized and print-sized) on flash drives or instant downloads, greeting cards, mobile gallery apps, slideshows and more.  Please contact me for current collections and additional products and services.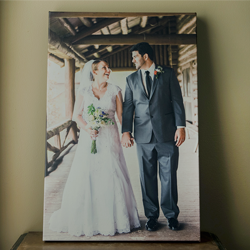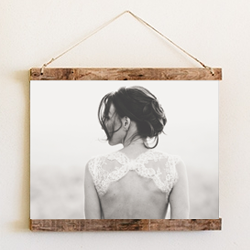 Q. When will I get my images?
A. Wedding images are delivered within 6 weeks following your wedding, or potentially 8 weeks during peak season (Jun-Oct).  The wait is hard – as a former bride I know – which is why I do my best to post a couple sneak peeks within that first week.  I promise you.  Your beautifully finished photographs will be worth the wait.  Quality takes time… precision.  Your images are my babies and are cared for as so.
Q. What am I looking at for pricing?
A. Wedding events are a complex and custom project. We will go over labor rates and product pricing together and get you an estimate.  For peak wedding season (May-October), clients typically reserve $3000-$4000 for my services.  Options for covering an elopement or quiet ceremony are also available. Please contact me if you'd like to hear more.
Q. Do you photograph alone?
A. I do but second photographer services are available.  I have a tribe of awesome Maine and New Hampshire wedding photographers that are as professional and dedicated as I am to work with.  Depending on the capacity of your wedding, an assistant may be present as well.
Q. Do you offer engagement sessions?
A. Yes! I firmly believe working with me prior to your wedding is vital.  My style is documentary and customized.  The more we get to know each other, the better overall experience I can provide to you and giving you that personalized authentic touch.  Want to discuss this a bit more?  Inquire about it and let's chat!
Q. What if something happens that you can't make it to the wedding?
A.  Should an unruly act of nature prevent me from fulfilling my obligations, I will do everything possible to ensure that a trusted professional photographer replacement will be there.  I network closely with some of the greatest wedding photographers in the Maine and New Hampshire area who share my philosophies in providing you the best service possible.
Q. I like peace of mind.  Do you have backup equipment and are you insured?
A. Hey guess what…I do too.  That's why I keep multiple backups on hand, I backup images in 3 fashions until the final images are in your hands, and I carry both equipment and general liability insurances.  We will have fun no doubt, but I take having fun very seriously.
Q. I am pretty sure that you're the one. What now?
A. Great!  A signed contract and retainer will reserve your wedding day.  Once the deets are ironed out, an invoice and contract are sent electronically (or PDF hard copy if you wish), and retainers can be made via check, cash or credit/debit card.  Retainer at this time is 30% of total price, and all purchases are subject to Maine State Sales Tax (currently 5.5%).  And then I'm all yours.
Tidbits I may have missed?  Contact me for more details.