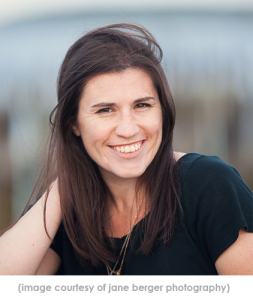 Maine Wedding Photographer
My name is Autumn Wells, owner of Autumn Bliss Photography.  I am a Maine wedding and lifestyle photographer, specializing in both a journalistic and an artistic approach.  My services primarily cover Maine, New Hampshire and Massachusetts, but I am always up for an adventure and am always eager to travel.
Southern Maine has been my playground my entire life, which I am now raising a family of my own here.  I graduated from the University of Southern Maine with a degree in business, where I spent many years working in the finance and banking industry.  It wasn't until 2011 that I truly understood my desire to service others with my artistic and photographic talents.  Witnessing my own parents succeeding as entrepreneurs, I followed suit.
My photographs spark connection; images that draw out an array of emotions and provoke inspiration.  They can be non-conformist, they can be dramatic.  My style is a well blend of candid images, creative lighting and artistic posing.  I also love incorporating the scenes of New England as my backdrops.  Many of my signature poses draw in the natural landscapes that make Maine, well, 'vacationland' (true story, it's branded on our license plates).  I'm actually a super expert on several trails and wooded/coastal locations, as I love being outdoors.
When you render my services, you're commissioning an artist.  You're hiring a dedicated professional.  I am grateful every day for those that acknowledge my vision.
A little bit more about Autumn:
Environmentally conscientious I've researched many professional labs for the greatest quality products, finding those that match that quality with eco-friendly dyes and materials.
I hike wherever and whenever I can.  I hiked through the white mountains for five days on two separate occasions, one being in February.  I've wandered on a Costa Rican volcano, I've scaled a handful of trails in Alaska, which included a mud facial from a glacier.  I know all the local trails around me, which grants me a HUGE advantage for a more scenic portraiture.
I love musicians.  They are the greatest gift in life.
I covet craft beer.  Less than ten years ago, I truly began acquiring my taste for IPAs, but there weren't many options.  Fast forward to today, omigoodness!  SO many local breweries!  Small beer crafters have been popping up left and right, which makes me happier than a pig in.. well.. you know.
I'm a tomboy.  Yep.  I own a vette (yes yes, I know, terrible emissions, which cancels out my 'environmentally conscientious' attitude, but hey, we all can be vain with one or two things, right?)
Enough about me, what about you?  Head on back to the contacts page and be sure to drop a message.  And as always, thanks for your time.